Finally the Secrets of Bugging Out To Sea When The S.H.T.F.
"What All Prepared Minded People Must Know About Bugging Out To Sea During A Time of Crisis"
When one of my clients approached me recently about creating a course on prepping for his boat, I was like "wow he's got the wrong guy, I am a land lubber if ever there was one" but the more I researched the subject and interviewed experienced sailors, the more I realized there was a method to all of this
It got me thinking…….
Not only are most boats designed to be self-sufficient for long periods of time, holding fuel, fresh water and plenty of food, they are pretty much guaranteed to be the fastest way out of any major city or town when disaster strikes. As everyone jams the Highways to get out of dodge the waterways will be relatively clear.
So what are you going to do?
The Smart thing to do is learn to How To Bug Out To Sea When The SHTF
And you are about to discover the secrets on How to Today
Why should you listen to me?
I have been involved in the Prepping world for over 30 years now – discovering the Survivalist world and mindset at the age of 14. At the age of 30 an amazing opportunity lead to working in one of the World's greatest cities : New York City. The trouble is in such a densely populated city you have ZERO chance of getting out in the time of a major event or crisis. The time spent in this city got me thinking and adapting my knowledge and skills to prep for a way out during a SHTF situation. I am not telling you this to brag , I am telling you this because I want you to have the benefit of my years of experience.
You can now follow along with my step by step course as I share all my secrets to bugging out by water during a time of crisis
Introducing
How to Bug Out To Sea When the SHTF
It contains every single piece of information I discovered in the last 30 years, laid out in a clear and detailed, step-by-step format to ensure you results during a major catastrophe.
There's nothing but hard hitting, proven techniques that I have personally seen 100's of preppers use.
Here's just a tiny fraction of what you'll discover…
Bugging out to Sea to a Bug Out Location versus Blue Water Sailing – which is right for you?



The real costs to you involved in bugging out to sea.



The Dangers of Bugging Out To Sea, some cold hard realities to be faced here.



What Boats are best for bugging out to sea.



Some weird and strange bug out vessels you would have never thought of.
Boat Security: a low cost and efficient way for you and your family to stay safe at sea.



Essential Nautical Skills, crucial for staying alive at sea.



Weapons – what to purchase and pirates biggest fear, yes you read that right, there will be pirates!
Life Saving water storage skills.



My Essential Supplies to Stockpile Check list.



And finally, probably the most important and pretty much FREE skill that every Prepping planning on Bugging out to Sea should practice.



What is it worth for You to have A Prepping Veteran reveal the Truth and finally have a proven system to what it takes to Bug Out To Sea during a Bleak Situation?
I've done all the hard work compiling everything for you and putting it in an easy to follow blueprint that you can easily follow
Now you have a genuine chance to follow a proven system that has worked for so many preppers in the past.
I can easily sell this information for well over $1000 considering what many individuals and seminars offer me.
Thanks to the reduced costs involved with doing business on the Internet and my sincere wish to HELP as many people as possible – I have decided to offer you immediate access to "How To Bug Out To Sea When The SHTF" for the reduced price of $89!
That's right, for only $89 you'll be able to uncover the secrets you need to score a stay alive when bugging out to sea during a crisis! And the best part is you can get "How To Bug Out To Sea When The SHTF" digitally delivered to your computer so you can get started immediately!
Special offer limited time only
For a very limited time only you can get "How To Bug Out To Sea When The SHTF" for only $89  $17!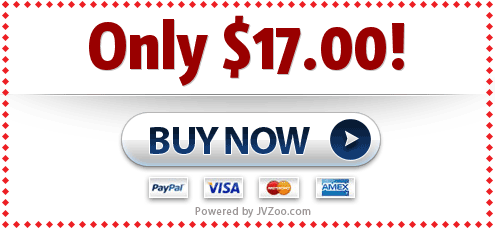 Not Available In Stores – Instant Digital Access
That's an instant saving of $72.00!
Take advantage of this Special price now
You can now Legally Steal my "How To Bug Out To Sea When The SHTF" course for just $17
Don't worry its not a misprint ….Its going to cost just $17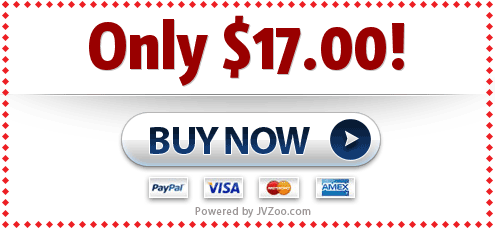 Like I said earlier in this letter I want to help people like you out. Some people would charge hundreds for this information, but I have seen so many people in your shoes and I know how frustrating it can be not knowing how to protect yourself and your family in a time of crisis.
There's more!
Order now and I will include two essential reports "Prepper Food Storage Tips" and "Prepping on a Budget" just to help you get on your personal road to prepping, I am willing to include these reports absolutely free.
You clearly ONLY have 2 choices
1) Take the risk and grab yourself a copy of "How To Bug Out To Sea When The SHTF" along with a free copy of "Prepping on a Budget" and "Prepper Food Storage Tips" and start the journey towards piece of mind in these troubled times.
OR
2) Leave this page now only to regret it forever. I don't plan on selling this course for long before I move on to other prepping ventures
Even if you are only slightly into the idea of staying safe in the coming climate we live in – you shouldn't think long and hard about your choice.
Not Available In Stores – Instant Digital Access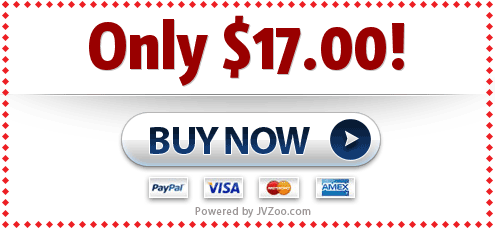 Testimonials
"A good intro to the subject of bugging out to sea, this book expresses crucial  concepts in layman's terms and provides plenty of food for thought that may  entice a beginner survivalist to explore the subject matter more exhaustively." Marty Olsen, Canada
"The guide is excellent, it is something I've thought about before, but discounted as a long term escape plan.  I may now have a rethink.
Cheers buddy!"
Eric E.
"This book is excellent and well written"
Nancy B. Tennessee
To your success in these trying times
-Alex the Prepper
Author of "How To Bug out To Sea When the SHTF"